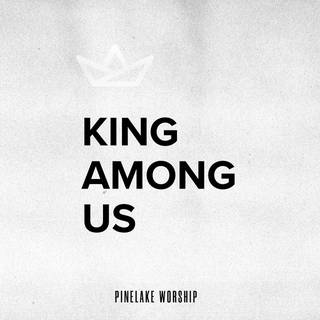 Telling the story of Jesus is our favorite thing to do! There is no better starting place than the beginning – Christmas. Combining familiar favorites with new declarations and arrangements, King Among Us captures the humility of Christ's arrival while celebrating His triumphant reign as King.

Download or stream this EP on Apple Music, Spotify, Google Play, and more to keep your focus on what the Christmas season is all about.
If you'd like to incorporate one (or all) of these songs into your worship planning for Christmas, we would love to provide you with the resources needed for your team to lead the song! Click the button to find chord charts and stems for all five tracks. All of these items are FREE for you to download and use as needed.
Davy Flowers is a worship minister and songwriter who carries a passion to see lives radically impacted by experiencing the presence of God and the reality of His love. Originating from Houston, Texas, Davy has been leading worship and writing music since her teenage years where she came to faith in Christ and had her life flipped upside down by the power of His love and grace. Over the years, Davy's music has been inspired by her personal journey of being made whole and alive by the very intimate care and love of the Father. Her music is an infusion of her personal story of healing and triumph through her friendship with Jesus. As a result, her heart's desire is to write music that connects broken and weary hearts with the heart of a loving and personal God.
Davy currently lives in Dallas, TX, where she serves as a Worship & Community Coordinator at Watermark Community Church.